The construction industry is built on relationships. The Gilbane Rising Contractor program is a conduit for our trade partners to foster the relationships that lead to bid invitations and, ultimately, the chance to perform on a project.
In 2020, 36 subcontractor firms successfully completed the Rising Contractor program and reported overwhelmingly positive experiences. Alongside an introduction to Gilbane processes, participants have also entered a one-year mentorship program with Gilbane project executives.
Other program benefits include:
Participants develop working relationships with Gilbane personnel in key departments, such as purchasing and estimating.

Gain intimate knowledge of "doing business with Gilbane," from bid solicitation to project closeout.

Receive step-by-step guidance on Gilbane's pre-qualification process.

Receive automatic bid de-scoping for unsuccessful bids.

Priority consideration for inclusion on contractor bid lists

Connect contractors with potential partners

Senior-level mentor who will be personally invested in getting their assigned firm work with Gilbane
Continued Success Through Mentorship
Once participants have submitted their prequalification application, they will be assigned a Gilbane project executive as a mentor. This ensures the end of the eight-week training program is only the beginning of our work together. Mentorship spans at least one year and consists of:
• Initial meet and greet with Mentor (one hour)
• Monthly check-in meetings
• Site visit to a Gilbane project
• Assistance with Gilbane processes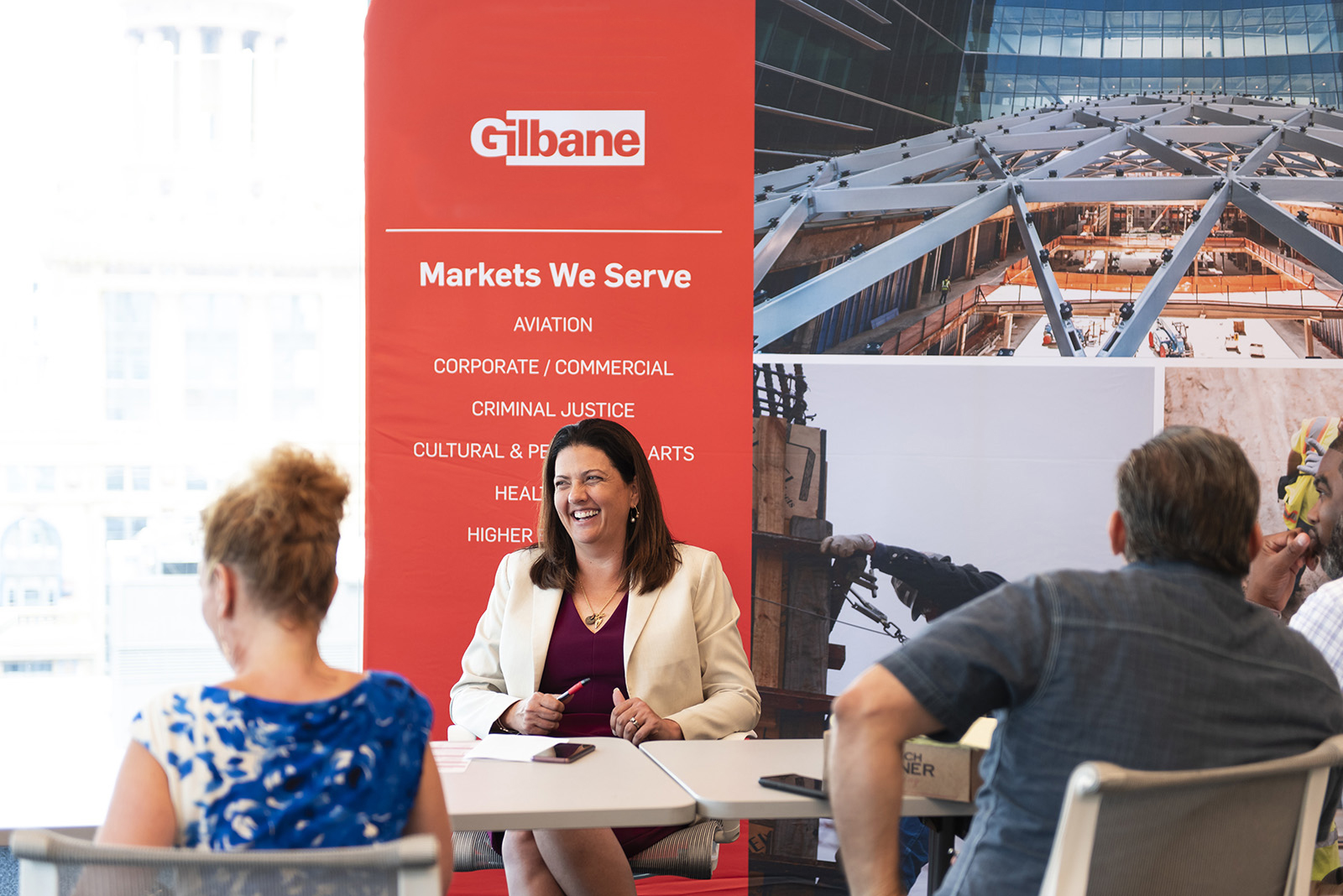 Meet the Spring 2021 Rising Contractors
DC Fire Protection, LLC
District Construction Corporation
Arctic Innovation Systems, LLC
CAMM Concrete, LLC
Iron Solutions, LLC
THG Companies, LLC
Alternatives Renewable Solutions, LLC
MET Painters, Inc.
The Daniele Company, LLC
Fidelity Plumbing, LLC
Integrity Developers, Inc.
J.L.D.C. Construction, Inc.
Geyer Fire Protection, LLC
Hanover Land Services, Inc.
Iron Lady Enterprises, Inc.
Hope Windows and Doors, LLC
Alto, FSI
Barnett Mechanical Services, LLC
The Alert Pioneer Plumbing Company, LLC
Velocity Construction Services, LLC
Sanchez Painting Contractors, Inc.
Imbue Technology Solutions, Inc.
ACT Abatement Corp
DPI Electric and Communications, Inc.
Dynamic Digital Air, LLC
TEKNOGRID, LLC
J1 Door Company, Inc.
AFL Construction Company, Inc.
AMF Electrical Contracting Corporation
CAG Construction Corporation
Candela Systems Corporation
Diaz Electric of New York, Inc.
Ganly Electrical Corporation
IAG Electric, Inc.
IKNA Construction, LLC
J & G Marble and Tile Corporation
KCM Contracting, Inc.
Labco Electric Contracting Corporation
Ramdeen's Electrical Contracting Corporation
Browntown Group, LLC
Cameron & Associates 8, LLC
LB Construction Enterprises, Inc.
DCD Contracting, Inc.
Dewitt Heating & Air Conditioning, Inc.
Enell McIntosh Mechanical, LLC
Fine Print Construction
Michaels Enterprise, LLC
P.A. Fly Contracting, Inc.
Pristine Electric, LLC
Pucca-Fera, Inc.
Lomax & Associates, Inc.
The Prime, LLC
UHP Wireless Networks
Webco Construction
HPI Floors, LLC
Southeastern Commercial Flooring, Inc.
Classic Cleaning, LLC
Foss Demolition, Inc.
Growth Management Services, Inc.
JC Building, Inc.
The Daniele Company, LLC
Grace Glass, LLC
Kershaw Builders Inc
Canterbury Enterprises
RMT Construction & Development Group